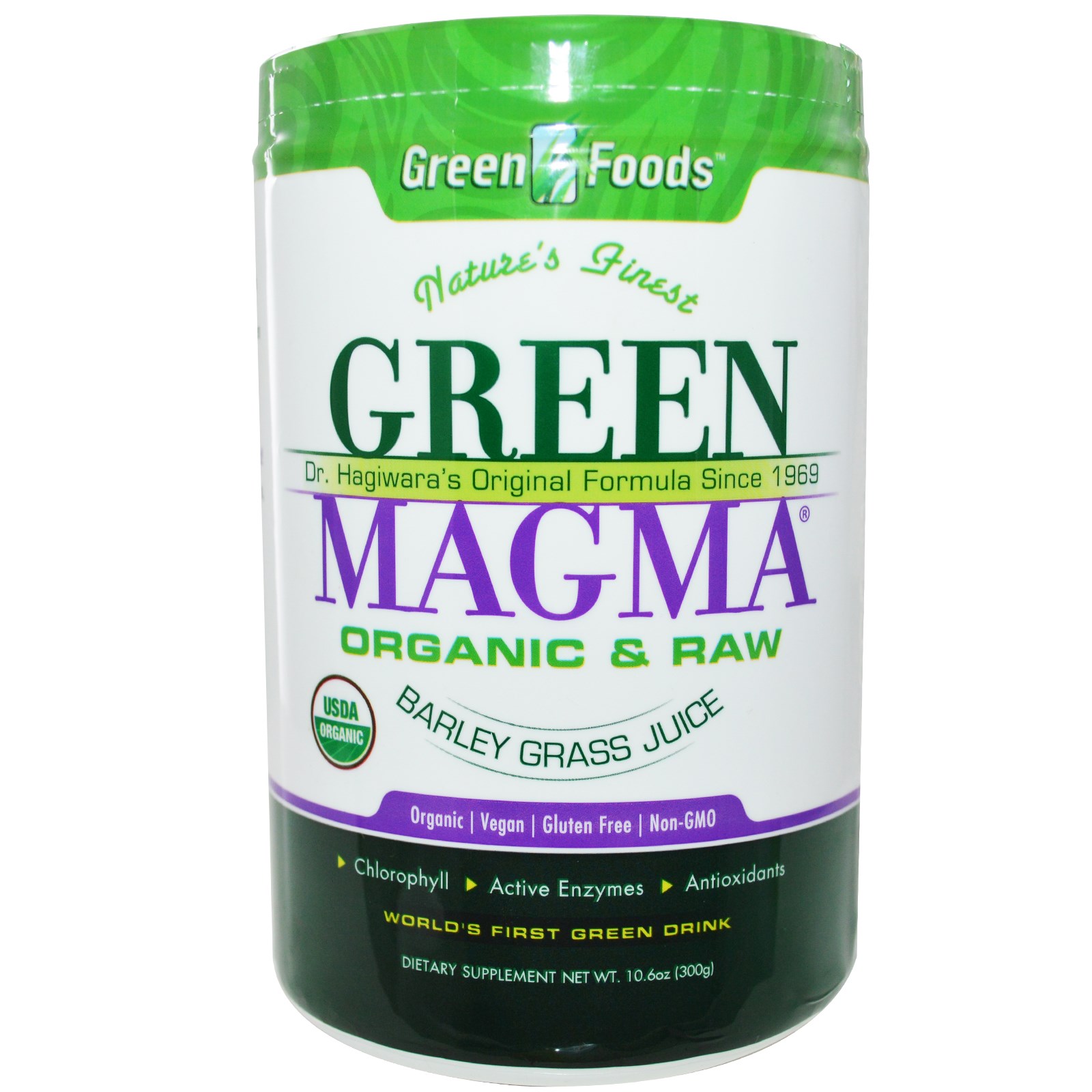 Green Magma, Barley Grass Juice
Perfectly Balanced Green Nutrition
Over 40 years ago, Dr. Hagiwara discovered that organic young barley grass is the most nutritionally balanced food in nature. His original formula, Green Magma, has sold in over 50 countries around the world to thousands of happy healthy customers. Green Magma contains over 100 beneficial phytonutrients including enzymes, vitamins, minerals, amino acids, protein, carotenoids, flavonoids and chlorophyll.
Nourish your body the way nature intended!
Chlorophyll helps to gently cleanse the body, balance pH levels, promote good digestion and fight free radicals.
Active Enzymes help digestion, promote energy production and support metabolism.
Antioxidants support the immune system, healthy aging and cardiovascular function.
The Result: increased energy levels, improved digestion, enhanced mental acuity and better looking hair, skin and nails.
Suggested Use

Other Ingredients

Storage
Dissolve 2 teaspoons (6 g) into 6 to 8 oz of water or your favorite juice. Do not mix with hot liquids, since heat will neutralize active enzymes. Recommended daily on an empty stomach (20 minutes before or 2 hours after a meal).
Powdered juice from organic young barley grass, organic maltodextrin (a complex carbohydrate from tapioca), organic brown rice. Contains no added sugar, salt, colorings, or fillers. Free of animal products, gluten, soy, wheat and yeast.
Store in a cool, dry place with lid tightly closed. Do not refrigerate. This product is sold by weight not by volume. Some settling of contents may occur.
Green Magma has helped me to no longer worry about some foods causing me to get hives. It balances your PH so your body isn't so acidic, it becomes more alkaline. It also allows me to not feel sore muscles when I work out or do more exercise than normal. My 60 year old husband cuts wood for our woodburner and the next day never feels sore or achy like he use to before starting on Green Magma.